Netcup is one of the best-known and most popular providers for web hosting in Germany. But there is also a whole range of alternatives that are well worthwhile. In this blog, the best Netcup alternatives are presented and compared with each other.
Why should you look for a Netcup alternative?
Netcup offers very cheap web hosting packages, but sometimes it suffers here in terms of performance. Netcup only offers a 99.6% minimum availability… in one month the 0.4% is 2.88 hours.
This is relatively much for a web hosting, especially if you have an online store.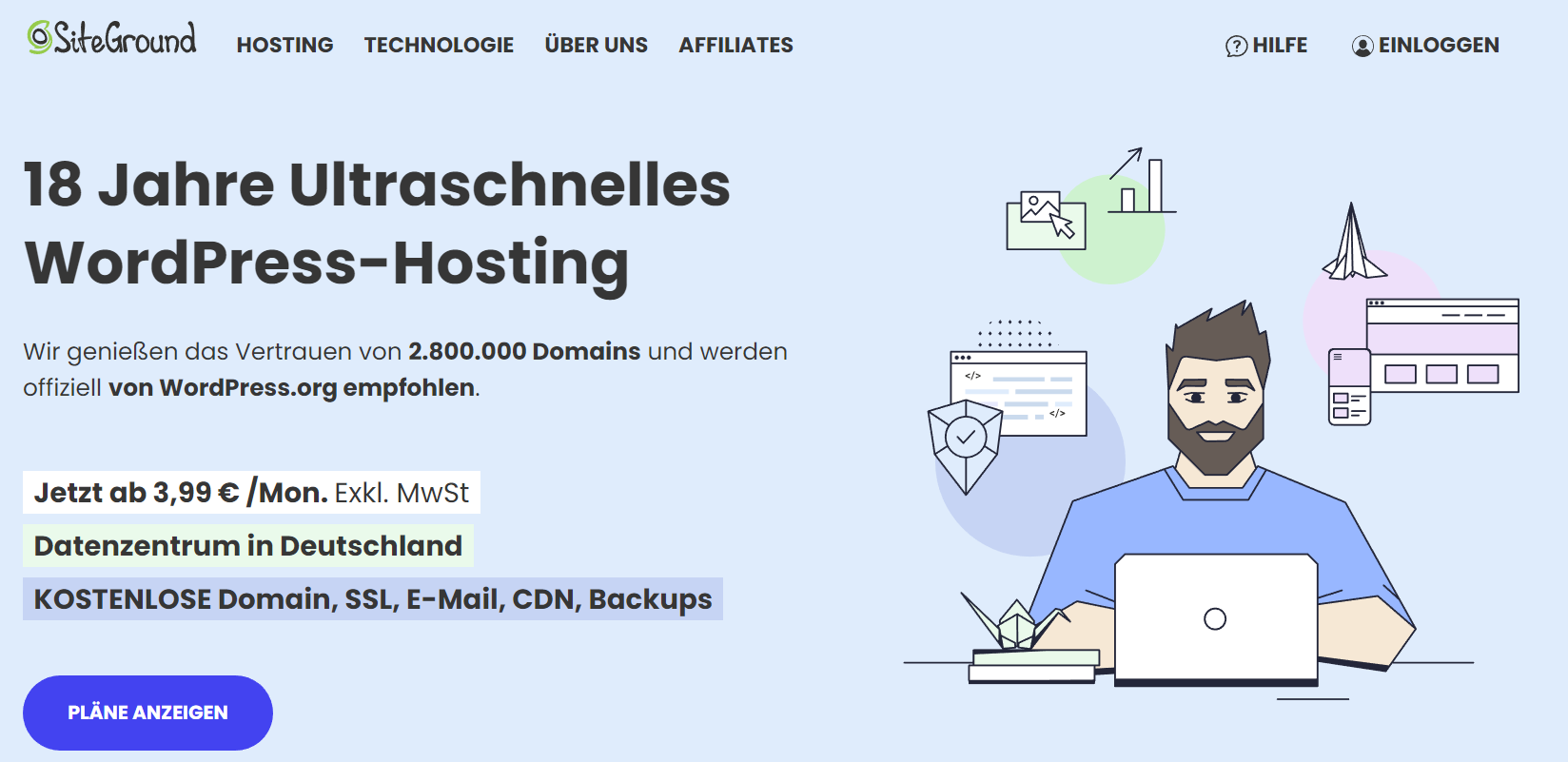 SiteGround is a great hoster and therefore a great Netcup alternative. SiteGround automatically has a CDN, which ensures that your website is quickly accessible everywhere.
In addition, make backups automatically every day.
Hetzner is a class hosting. Hetzner is one of the fastest web hosting packages in this price range. A website costs only 1,90 € per month, with a one-time fee of 9,90€. In return, Hetzner has no minimum contract period. Hetzner has an availability of 99.9%.
One disadvantage is that Hetzner has no emergency support. Only the normal support that works during the week.
All in all, Hetzner is a 1A Netcup alternative, which shines especially through its speed.