Nowadays, there are so many page builders for WordPress. It makes it difficult to find the best for your use case.
In this article, we'll contrast two of the most popular page builders in the WordPress community: Brizy and Elementor.
User Interface and Ease of Use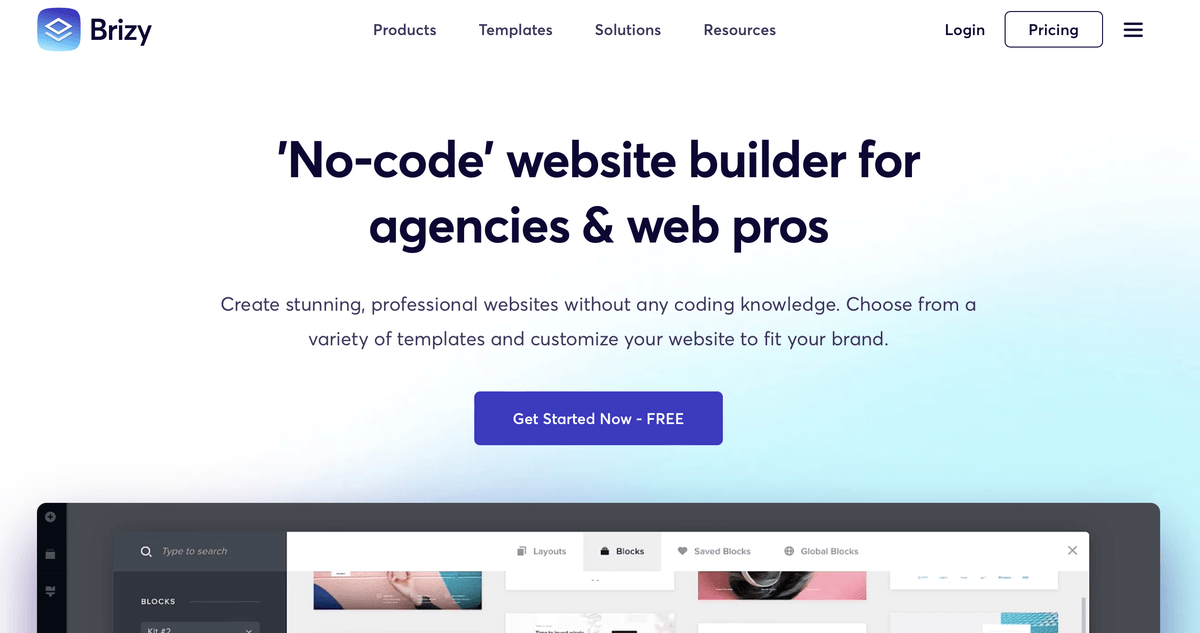 Both Brizy and Elementor have intuitive interfaces that make them suitable for users with varying levels of experience. Some users may prefer the streamlined appearance of Brizy because of its simplicity. It has a handy sidebar with drag-and-drop features, so creating web pages is a breeze.
In contrast, Elementor's interface is slightly more robust, with a left-hand panel hosting different widgets and controls. The increased complexity of Elementor's interface comes from the greater flexibility and personalization it affords.
In this regard, one's individual tastes matter most. Brizy may appeal to users who value efficiency and tidiness, while Elementor may appeal to those who value flexibility and depth of features.
Performance Brizy vs Elementor
Website performance is essential for both user satisfaction and organic search engine rankings. Brizy and Elementor both work on making their generated pages as fast as possible. However, these tools can have a negative effect on your site's performance because they inject additional code.
By prioritising the output of clean code and optimising where possible, Brizy has attempted to boost performance. To speed up page loads, it has a feature called "Dynamic Content" that lets users load content on the fly.
In terms of performance, Brizy is winning.
Pricing
Brizy and Elementor both have free, feature-limited versions you may get from the WordPress plugin repository. Brizy has only 90,000 installs though, while Elementor has over 5 million (the highest number possible on the WordPress repository).
The premium plans of each page builder are worth considering if you want to access all of the features they offer.
Brizy has 4 pricing plans. One website costs $60 per year However, Elementor has a number of pricing tiers to choose from, such as a personal plan for a single site, a corporate plan for three sites, and so on.
There is a larger user base for Elementor, which means more documentation, guides, and add-ons are readily available. Elementor also features a robust community support system, complete with forums and documentation.
Despite its relative lack of size, Brizy's community is consistently helpful and expanding.
Conclusion
In the end, both Brizy and Elementor are robust page builders that can help you make beautiful WordPress websites without needing to know how to code. Which one you select is totally up to you and your personal preferences and requirements.
Brizy could be the best option for you if you value a simple design, low learning curve, and transparent pricing. Elementor, on the other hand, may be the best choice if you're looking for a page builder that's packed with features and offers a larger user community, a wider selection of templates, and assistance from third-party developers.
In conclusion, it's best to experiment with both page builders to see which one best suits your needs. Both Brizy and Elementor will make it a pleasure to create stunning websites, so you may pick whichever one you like with confidence.
Frequently asked questions about Brizy vs Elementor
Is Brizy or Elementor more expensive?
Both plugins offer a free version with limited features. If you go for a Premium version, then Elementor is the cheaper of the two.