If you're feeling stuck in a web design rut, you're not alone. Don't worry, we've got you covered. Here are the best websites for web design inspiration.
The Top Ten Best Websites for Web Design Inspiration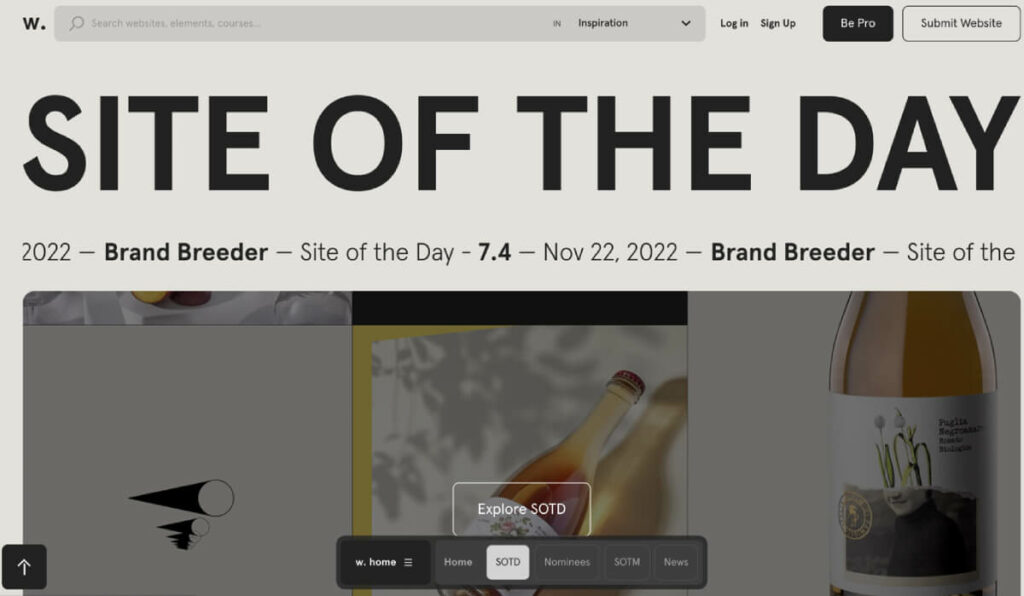 This website is a great source of web design inspiration because it features a variety of well-designed websites from around the world.
On Behance, you can find an endless supply of web design inspiration from both amateur and professional designers.
Dribbble is another excellent source of web design inspiration. It's full of beautiful website designs and you can even find some free resources here too.
SiteInspire is a great place to find web design inspiration if you're looking for something specific, such as portfolio sites or eCommerce sites.
CSS Design Awards recognizes the best in web design and showcases some truly inspiring websites.
As the name suggests, One Page Love features one-page website designs which can be great for inspiration if you're working on a similar project.
Why You Should Use These Websites
If you're a web designer, it's important to keep up with the latest trends and find inspiration for your work. There are tons of great websites out there that can provide you with inspiration for your next project. Here are some of the best websites for web design inspiration:
1. These websites showcase some of the best web designs from around the world. You can browse through different categories to find inspiration for your own work.
2. These websites have great place to find inspiration for all sorts of creative projects, not just web design. You can browse through different categories and view portfolios from designers all over the world.
3. Some websites can help you browse through different categories of work and view designers' profiles to see their previous work.
4. Helps you create boards dedicated to different design styles or topics and pin images that inspire you.
Why using design inspiration is important
Design inspiration is important because it allows you to see what other designers are doing and how they are approaching problems. It also helps you to understand the design process and how to approach your own work. Additionally, looking at design inspiration can help you to come up with new ideas and improve your own work.
How to start a website
1. Choose your web hosting provider. We recommend Bluehost, as it is one of the largest and most reputable providers in the world. Plus, it's super affordable – starting at just $2.95 per month.
2. Select a domain name for your website. This is the name of your website (e.g., www.example.com). Try to choose something short, catchy, and easy to remember.
3. Set up your hosting account and install WordPress. WordPress is a free software that allows you to create a website or blog. Once you have set up your account with Bluehost, you can install WordPress with just a few clicks.
4. Choose a WordPress theme. A theme is like a template for your website – it determines the look and feel of your site. There are thousands of free and paid themes available, so you're sure to find one that you like.
5. Start creating content! Now that your site is set up, you can start publishing content. You can write articles, create pages, and add images and videos. Just log in to your WordPress account and start creating!
In a nutshell
Finding the best websites for web design inspiration can be tough. There are so many different sources out there and it can be hard to know where to start. However, once you find a few good sources of inspiration, it can make all the difference in your work.
I hope this article will help you if you are planning to start a website, you might want to check our other articles like How to speed up a WordPress site.